We took inspiration from the most romantic city we've ever set foot on - Venice. The soft pastel palette of the bouquet is mixed with a little bit of aged character, reflecting the timeless beauty Venice kept a hold on, like the love you share with your lover. It just gets better with time.
Bouquet featured above consists of premium blooms i.e. peonies, phalaenopsis orchid, sweet peas and ranunculus. Do indicate to us if you would like to include premium blooms, or else we will be replacing them with florals in similar colour and style.
BOUQUET STYLES
Each and every individual has their own personalities, which results in the formation of different styles and preferences.
Here are some classic themes that can never go wrong!
If your girl is a little more NYC than Venice, here are some other themes that you can always reference to -
Romance
For the passionate individual, whose heart and character are always blazing red!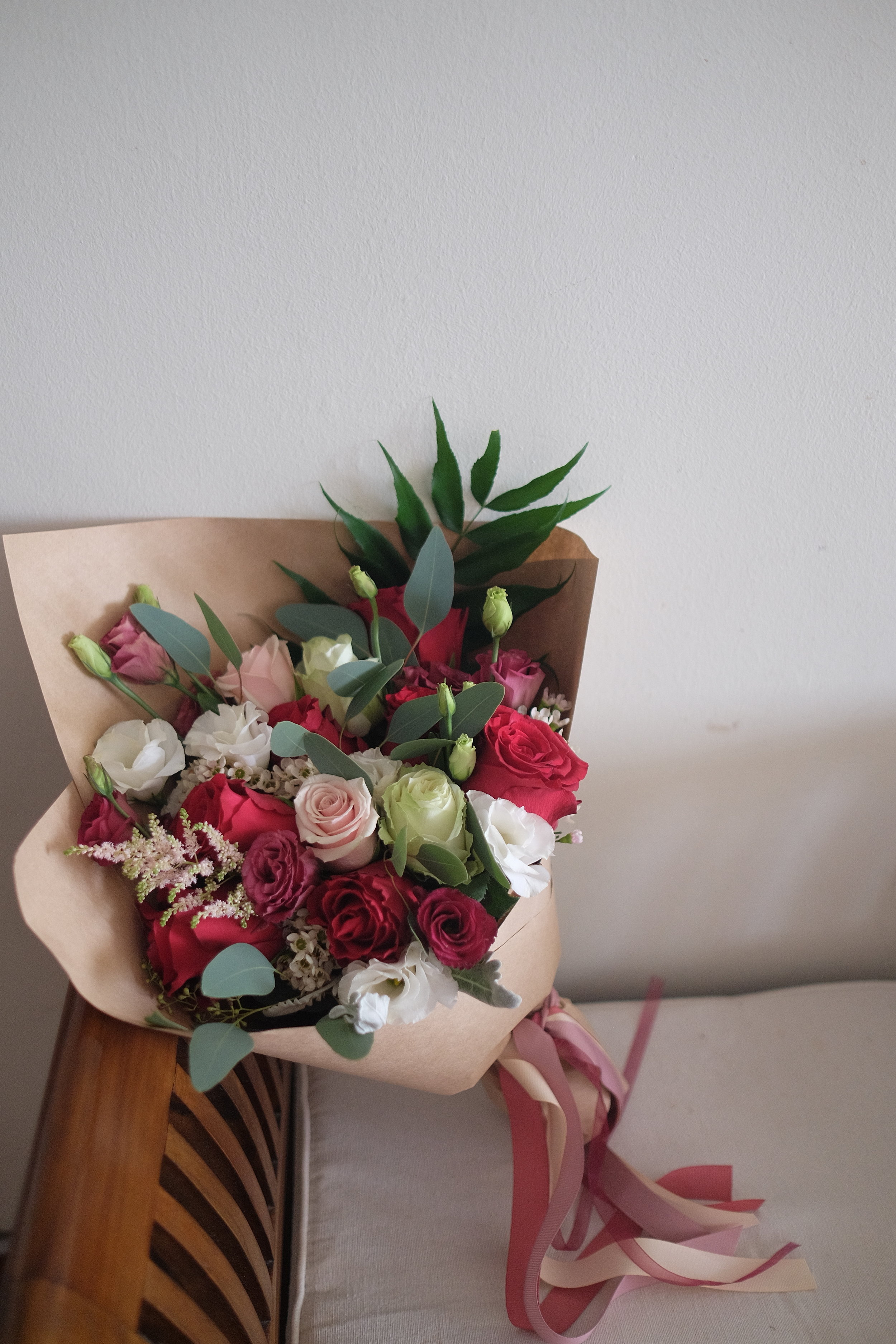 The Elegant
For those who tend towards an understated elegance.
Pastel Dreams
Our understated individual who is gentle and loves soft, subdue colours that bring out the gentleness in them.
Freestyle
If you have no particular preferences - you may tell us your story and entrust us to work our magic!
Go on, feed us with stories that will fire up our imagination and get our floral elves working!